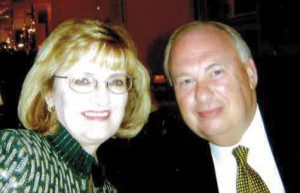 Rev. Bill Street, Jr. is the Founder and President of Mid-America Prison Ministries. Bill is an Evangelist, Pastor, Teacher and Author. He began prison ministry in March of 1981, ministering in 3 Oklahoma prisons 3 days a week. From there the ministry began to grow and expand. With the printing of his first book, A Voice Behind Bars (Bill's personal testimony), chaplains from several different states began requesting hundreds and hundreds of copies for distribution in their facilities. In 1996, Bill authored his second book, How To Get Out Of Prison…And Stay Out! That book became an instant success and launched the ministry nationwide. The late Chaplain Ray of International Prison Ministry in Dallas, Texas (the largest prison ministry in the world) called Bill on numerous occasions desiring to buy the rights to the "Get Out" book. Chaplain Ray sent Bill a fax which said, "This Book Is A Winner!"
God used Chaplain Ray in a significant way to introduce Bill's book to chaplains all across America. In just two short years chaplains from 460 prisons wrote requesting donations of Bill's books for their ministry to prisoners. Soon, doors begin to open all over the country for Bill to conduct crusade services behind bars. To date, Bill and his crusade team have personally conducted 660 prison crusades spanning 38 states. Over the last 40 years Bill has authored, printed and distributed over 800,000 copies of my 27 books to over 1,261 prisons in all 50 states and 38 foreign countries. Through Bill's crusades, books, tracts and personal witnessing he has now led well over 439,000 prisoners to Christ…all documented by signed decision cards.
In 1984, God led Bill to establish a powerful discipleship ministry for prisoners via the mail. Each time an inmate would write to Bill, he would send them anointed teaching letters along with his books. Since the inception of the ministry's discipleship program, Bill has discipled over 565,000 prisoners. The ministry's goal is to reach and disciple 1,000,000 prisoners with the gospel of Jesus Christ.
Bill and his wife Margaret, Vice President of the ministry also an ordained minister, were married in 1975. They have two married daughters JoAnna and Lori and seven grandchildren.
The accomplishments of the ministry over the last 40 years would not have been possible without the prayers and financial support of the wonderful partners all across America. We are grateful for those whom God has raised up to support the vision of Mid-America Prison Ministries. Their faithful partnership each month helps underwrite the finances needed to proclaim the truth of God's Word behind bars. If you would like to receive the ministry's monthly newsletter or become a ministry partner through online giving just click on the partnership tab on the home page.